Remote assistance for Mac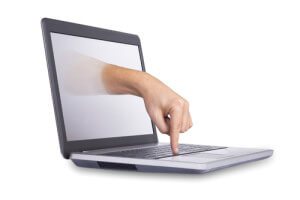 You are a retail customer or a company with Macs and need some help fast.
You can't come to our office or need assistance on-site.
Your printer or Time Capsule is not working.
We can help you remotely using our AnyDesk remote assistance software in a timely and cost-effective manner.
Contact us on the phone and we'll guide you through the procedure to get assistance.
How to download our remote assistance software?
Click on the "Download" button below to download the software to your Mac and get help.
How to allow AnyDesk to take control of your Mac
Since Mojave and Catalina, security requirements were enforced and AnyDesk will now need some permission to be granted by the user.
You will need to add AnyDesk to the trusted apps before we can help you.
Here is how to do so:
AnyDesk requires security permissions from macOS for remote input, screen recording and disc access.
Click Configure to open macos system preferences and set permissions for AnyDesk accordingly.

Click System Preferences to open Security & Privacy

1. Unlock Security & Privacy by clicking the lock.
2. Switch to Security tab.
3. Grant required permissions by adding AnyDesk to trusted apps in section Accessibility,Full Disk Access and Screen Recording.
REMOTE ASSISTANCE RATES
Pricing details for our remote assistance services
| Duration | Rates |
| --- | --- |
| 1 hour | 1700THB |
| 2 hours | 2700THB |